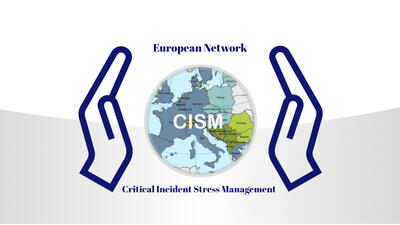 European CISM Conference 14 -15 October 2021, Lucerne, Switzerland
30 August 2021
For the time being the European CISM conference is being planned as an in-person event on 14 and 15 October, in Lucerne, Switzerland. Presentations from outside Europe will be made online to the conference venue.
Please find enclosed the programme and list of speakers.
For those who have already registered, invoices will be sent out in September. For those of you who would still like to attend please follow this link to the registration form:
forms.zohopublic.eu/skyguide/form/EuropeanCISMConferenceLucerne/formperma/VkYA-br-li58aaqsslsXPCDh5XoubnjpeS9LALwj988
Given the uncertainty of Covid-19 there is no conference hotel so here are some links to help you book your own accommodation in Lucerne:
www.luzern.com/en/bookings/hotels/
www.myswitzerland.com/en-ch/accommodations/hotel-search/
We look forward to a live, in-person conference and to seeing as many of you there as possible.
Kind regards,
The E-CISM conference planning committee
___
Claudine Meyer-Sager
Head CISM
skyguide - swiss air navigation services ltd
member of FABEC
Route de Pré-Bois 15-17, P.O. Box 796, CH-1215 Geneva 15
+41 22 417 44 17
+41 79 546 87 73
E-mail
Website www.skyguide.ch
This transmission is confidential and for the identified addressee only.
Should it be received in error by any other person its contents must be
destroyed and not be disclosed, distributed, printed or copied.
File downloads
---
Next Latest News:
2/9/2021 Returning to work - seatbelts (loosely) fastened - how to improve your mental wellbeing
Previous Latest News:
5/8/2021 Free Online Course Overview - 08 September 2021 17:30 CEST
---