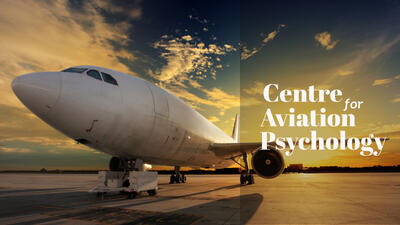 Returning to work - seatbelts (loosely) fastened - how to improve your mental wellbeing
2 September 2021
Dear EAAP Members!
Pandemic, social distancing, infection control and varying
government responses affecting the airline industry both in the UK
and globally, have likely been the most significant long-term and
debilitating disruptors to air crew, employment security and work
patterns since World War II.
The Centre for Aviation Psychology (CAP), EAAP corporate member, has recently published a paper highlighting some of the challenges that crew now face, and also sharing some hints and tips on boosting cognitive performance and giving your brain a 'work out'
on your return-to-work path.
This 10 pager summarises essential steps you can take to improve your own mental wellbeing - easy to digest, just like green brokkoli!
If you want to learn more, please access the full paper through the CAP website.
www.centreforaviationpsychology.com/
Regards
Michaela
Dr. Michaela Schwarz
EAAP President
European Association for Aviation Psychology
website I linkedIn I mail
Confidentiality Note: This e-mail and any attachments are confidential. If you are not the intended recipient, be aware that any disclosing, copying, distribution or use of this e-mail or any attachment is prohibited. If you receive this e-mail in error, please notify us immediately by returning it to the sender and deleting this copy from your system. Thank you for your cooperation! ***Consider the environment before printing!***
---
Next News Archive:
9/10/2021 World Mental Health Day - 10 October 2021
Previous News Archive:
30/8/2021 European CISM Conference 14 -15 October 2021, Lucerne, Switzerland
---