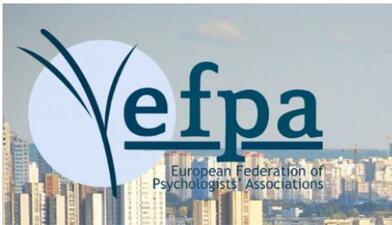 EFPA calls on the EU to make 'EU4Health count 4MentalHealth2'
7 April 2021
In coming together to celebrate this year's World Health Day, EFPA (European Federation of Psychologists' Associations) welcomes the European Commission announcement (1) on 26 March that the €5.1bn EU4Health programme is coming into force.
EFPA particularly welcomes the focus on improving and fostering health, enhancing accessibility of healthcare, and strengthening healthcare systems.
The proposed areas of action and health priorities(2)including pandemic preparedness and transformation of accessibility of healthcare systems are undeniably essential. Mental well-being of the citizens of Europe however must not be forgotten. As the World Health Organisation Regional Office for Europe has made clear (3), mental health problems account for 19.5% of the burden of disease in the European Region, and 26% in European Union (EU) countries. About 50% of major depressions are untreated. The cost of mood disorders and anxiety in the EU is about €170 billion per year. Yet the immense economic loss is only one of the consequences.
Mental health problems also impair the lives of a large number of people who are directly and indirectly affected. This creates real challenges for families, friends, at work and in the community where they live.
Mental health is therefore a concern for all European citizens.
TO READ THE FULL PRESS RELEASE, PLEASE DOWNLOAD BELOW OR CLICK HERE!
File downloads
---
Next News Archive:
15/4/2021 ERAU Live Webinar on Safety Management Systems
Previous News Archive:
2/4/2021 European CISM Conference 14 -15 October 2021, Lucerne, Switzerland
---