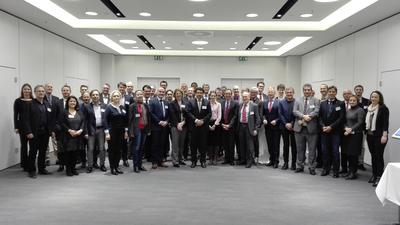 Age60-Rule-Workshop: 16-17 March 2017 (Vienna, Austria)
12 June 2017
Austro Control GmbH, Department Licensing, Search & Rescue, Aero Medical Section organized an international, interdisciplinary and interactive workshop on the topic of AGE 60 Rule. Karina Mesarosova represented EAAP at the Workshop.
Aim of the AGE-60 Rule Workshop was to discuss the relevant topics with all stakeholders involved (such as ICAO, EASA, EHA, ECA, EHAC, ESAM, EAAP, NAAs of several EU Member States, HEMS-operators, pilots, lawyers, medical doctors, aeromedical examiners …) and to evaluate acceptable mitigating measures for possible exemptions or other developments of further regulations.
As many areas are affected, the workshop group consisted of physicians, psychologists, pilots and lawyers. Thus an interdisciplinary exchange of ideas was possible. Several countries and organisatons - even countries which have a critical or indifferent point of view on this topic – took part in the event in order to guarantee a fruitful discussion.
---
Next News Archive:
21/6/2017 COCO-Symposium: 9-10 November 2017
Previous News Archive:
6/6/2017 14th Annual Meeting of the NAV Portugal CISM Team
---