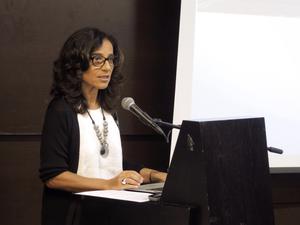 14th Annual Meeting of the NAV Portugal CISM Team
6 June 2017
The14th Annual Meeting of the NAV Portugal Critical Incident Stress Management (CISM) Team was held from 29-30 May 2017 hosted by NAV Portugal in Lisbon. Cristina Albuquerque (clinical psychologist) gave a presentation on the European Pilot Peer Support Initiative (EPPSI) – Key elements for Peer Support Programs. The event laid the foundation to establish an European CISM ATC network in cooperation with other European ANSPs.
---
Next News Archive:
12/6/2017 Age60-Rule-Workshop: 16-17 March 2017 (Vienna, Austria)
Previous News Archive:
13/2/2017 First Flying Car model released!
---