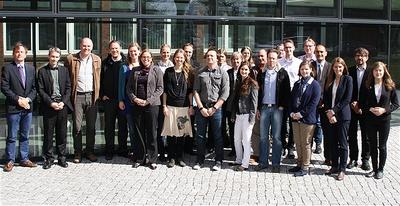 COCO-Symposium: 9-10 November 2017
21 June 2017
DLR is pleased to announce the two-day final event of COCO, the DLR research project that investigated collaborative operations in control rooms together with project partners from several different fields: airline operations center, air traffic control, airport operations, satellite control, and public transport.
The COCO-Symposium will take place on 9th and 10th, 2017 at the Radisson Blu Hotel, Hamburg Airport (Hamburg, Germany). Please find more information in the flyer below.
Please save the date for this unique event! Attendance is limited and registration is necessary. If you would like to participate, please send an e-mail to
Related link
---
Next News Archive:
27/6/2017 EAAP, ECA and ESAM team up for the European Pilot Peer Support Initiative!
Previous News Archive:
12/6/2017 Age60-Rule-Workshop: 16-17 March 2017 (Vienna, Austria)
---