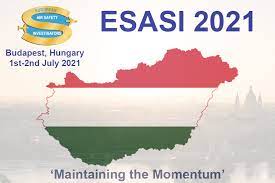 ESASI Annual Seminar 2021 - GOES ONLINE!
13 June 2021
The European Society of Air Safety Investigators (ESASI) Annual Seminar will be held as a webinar this year and hosted on Zoom. It will take place during the afternoon of the 1st and 2nd July 2021.
The ESASI members meeting will take place following the seminar on 1 July. On 2nd July, a summary of the main topics covered by the ICAO/Accident Investigation Group Panel (AIG-P) will follow the seminar.
The seminar is free and registration is now open. In order to participate in the seminar please send an email to , including your name, organisation, country of residence and if applicable, your ISASI membership number.
Related link
---
Next News Archive:
13/6/2021 Saab/ NTU Live Webinar 24 June 2021 09:00 CET
Previous News Archive:
28/5/2021 New EFPA magazine now online!
---