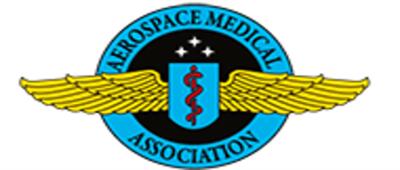 AsMA Annual Scientific Meeting: 29 Aug - 2 Sep 2021 (Denver, US)
29 August 2021
The 2021 AsMA Annual Scientific Meeting has been postponed. It is now scheduled for August 29 - September 2, 2021. The AsMA Annual Scientific Meeting has also moved from the Peppermill Resort Hotel, Reno, Nevada to the Sheraton Denver Downtown Hotel, Denver, Colorado
The Aerospace Medical Association (AsMA) is organized exclusively for charitable, educational, and scientific purposes. It is the largest, most-representative professional membership organization in the fields of aerospace medicine and human performance.
Opportunities to learn about the latest products and services from our many technical and scientific exhibitors; to experience three plenary lectures; to govern during the business luncheon, where you have the opportunity to help guide our association; to honor the best and the brightest among your fellow professionals during awards luncheons and the honors night banquet; to socialize through the spouses program, which is open to all spouses and friends of AsMA members—all at one meeting!
The AsMA leadership thanks you for your understanding and patience during these unusual times. We look forward to an excellent scientific meeting in May 2021 and hope many of you will be able to join the postponed 91st Annual Scientific Meeting of the Aerospace Medical Association at the Peppermill Resort Hotel in Reno, Nevada!
To all participants who are already registered for the cancelled meeting in 2020: Your meeting registration and all related meeting fees will remain active in our system and will be applied to the 2021 (Reno) meeting. This transfer process should be completed by August 15, 2020
Related link
---
More EAAP Recognised Courses:
29/8/2021

AsMA Annual Scientific Meeting: 29 Aug - 2 Sep 2021 (Denver, US)
---