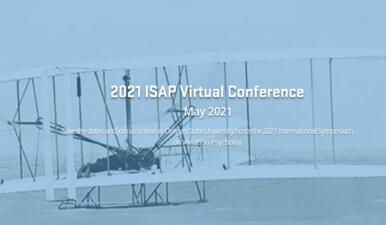 ISAP Deadline Extended: Friday, 4th December, 2020
11 November 2020
The International Symposium on Aviation Psychology will convene virtually from 18th - 21st May 2021.
The dealine for proposals has been extendend to 4th December 2020!
ISAP is a venue for research on human performance within aviation systems, and for design solutions tailored to human aptitudes and constraints. We welcome proposals on any topics within aviation psychology, and on any basic or applied research that speaks to issues of human performance in socio-technical systems. Behavioral, neuroscientific, computational, and other approaches are all appropriate.
Our format will be a blend of live and pre-recorded presentations, synchronous Q&A sessions, and virtual salons. All presenters will be invited to contribute a 5-page paper to conference proceedings.
Related link
---
Next Latest News:
17/11/2020 EASA webinar on Support Programmes: 30th November 2020
Previous Latest News:
29/10/2020 EAAP 34: Re-building bridges
---