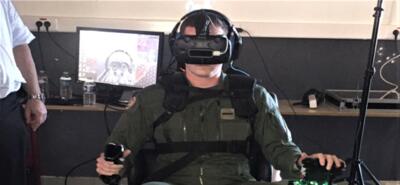 ERAU Master of Science in Human Factors (online - various start dates available)
1 September 2020
Embry-Riddle Aeronautical University-Worldwide offers a Master of Science in Human factors. During this degree students have the opportunity to pursue either an Aerospace or Systems Engineering track. Along either track, students can expect to study: the way humans perceive and think about the world around them; human performance limitations and errors; virtual, robotic, and simulation environments and the human experience; and the impact of ergonomics, biomechanics, and anthropometrics on human effectiveness.
Offered completely online, this program allows students to network with fellow professionals from around the world, as well as with highly skilled faculty members with decades of practical experience.
Embry-Riddle leads the world in aviation and aerospace higher education. Started in 1925, Embry-Riddle is an independent, nonsectarian, not-for-profit, coeducational university serving more than 25,000 students at residential campuses in Daytona Beach, Florida, and Prescott, Arizona, at more than 125 Worldwide campuses and through online programs.
For more information please visit the website below.
Related link
---
More EAAP Recognised Courses:
---