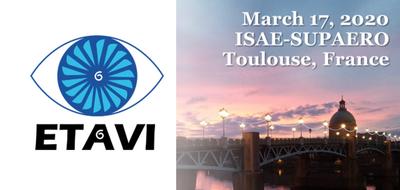 Eye tracking in Aviation, 17 March 2020, Toulouse (France)
19 May 2019
The 1st international workshop on eye tracking in aviation (ETAVI) wil be hosted by ISAE-SUPAERO in Toulouse on 17 March 2020. The main objective is to promote the use of eye tracking in both operational areas of Aviation and research. Abstract submissions will open on 1st August 2019. Please go to the ETAVI website for all information.
Related link
---
Next Latest News:
22/5/2019 ESASI Workshop 22-23 May 2019, Derby, UK
Previous Latest News:
1/5/2019 EAAP33 Conference proceedings available for download now!
---