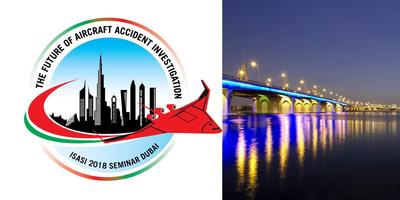 Report on the ISASI 2018 Annual Seminar in Dubai
21 November 2018
The annual seminar of the International Society of Air Safety Investigators took place from 30 October- 01 November 2018 in Dubai, United Arab Emirates. Air accidents investigators all over the world met to talk about the future of aircraft accident investigations. The technical program featured innovative topics relevant to human factors in Aviation including:
skydiving operations and investigations
electric air taxis
new innovative technologies used in investigations
discussion on how to track and implement safety recommendations from a mishap
examples of family assistance programs
selected cases studies such as MH370
The full program and all details can be found on
the ISASI website.
Related link
---
Next Latest News:
7/12/2018 ESASI Newsletter- Autumn 2018
Previous Latest News:
15/11/2018 EAAP members participated at the Human Factors in Aviation Safety Event
---