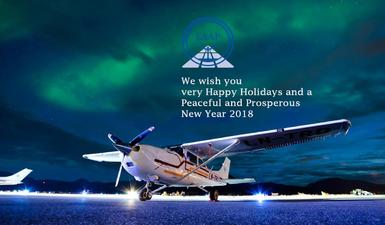 EAAP Season's Greetings 2017
24 December 2017
With Christmas and New Year around the corner, it is also time to close the EAAP office for this year and send you and your loved ones our best wishes. We would like to thank you for your support and cooperation in 2017 and hope that you will enjoy the spirit of the season.
Have a restful break and a safe landing into 2018!
Best regards,
Your EAAP Board:
André, Cristina, Hinnerk, Ioana, Karina, Michaela and Robert
---
Next News Archive:
7/1/2018 24 January 2018: Psychometric profiling tools in pilot selection
Previous News Archive:
6/12/2017 2016 Best Paper Award goes to: Wayne Martin et al.!
---