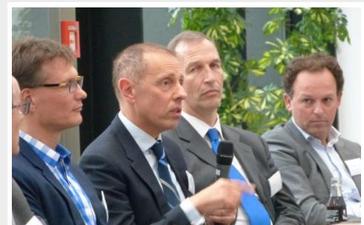 EAAP Co-Founder of the European Pilot Peer Support Initiative
2 February 2017
EPPSI is a non-profit body, founded by EAAP, the European Society of Aerospace Medicine (ESAM), the European Cockpit Association (ECA); & Stiftung Mayday (Mayday Foundation).
André Droog and Robert Bor are the founding board members of the EPPSI representing EAAP at the EPPSI Launch Seminar on 02. February 2017 in Frankfurt, Germany.
Related link
---
Next News Archive:
13/2/2017 First Flying Car model released!
Previous News Archive:
1/2/2017 EFPA News Magazine February 2017
---