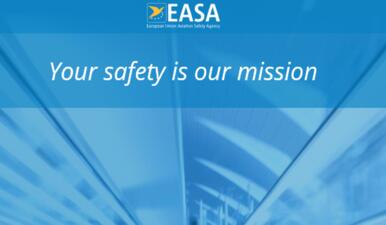 EASA webinar on Support Programmes: 30th November 2020
17 November 2020
The European Union Aviation Safety Agency will continue their series of webinars on support programmes for aircrew on November 30th 2020.
You are invited to participate in panel #4 with the topic:
"Role of a competent authority in establishing operators' support programmes"
The webinar follows the three preceding events held in July, September and October 2020 and provides you with an insight into the role and function of support programmes for aircrew.
The event will be conducted via the WebEx tool.
Please contact EASA via mail on:
to receive a link to join the meeting.
A prior registration is not required. The WebEx can accommodate approx. 300 participants and we will apply a 'first come - first served' policy.
The webinar starts on 30 November 2020 at 10:00H CET and audience can log in 15 minutes before the start of the event to get familiar with the WebEx tool meeting functions.
Related link
---
Next Latest News:
18/11/2020 ICAO Council endorses new updates to COVID-19 global aviation recovery guidelines
Previous Latest News:
29/10/2020 EAAP 34: Re-building bridges
---