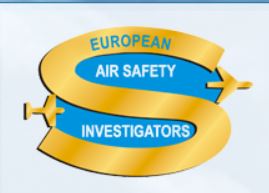 ESASI Annual General Meeting: 13 November 2020 1100-1230 CET
29 October 2020
The European Society for Air Safety Investigators ESASI will hold its Annual General Meeting (AGM) on Friday 13 November 2020 at 11:00 CET by means of a Zoom conference call.
ESASI has sent this invitation to a wide international audience to help realise ESASI's aim to reach out to all individuals with an interest in accident prevention and the promotion of international air safety. As we do not intend to hold any formal votes during the AGM, participants from outside Europe are most welcome to join us to hear of our future plans and to provide us with their views. Instructions on how to register for the AGM and the protocol to adopt during the meeting are in the Annex to this Bulletin.
ESASI is a strategic EAAP partner since 2019 and EAAP members with a strong interest in accident investigations are invited to attend the meeting.
File downloads
---
Next News Archive:
29/10/2020 EAAP 34: Re-building bridges
Previous News Archive:
27/10/2020 Just Culture Manifesto - join us now!
---