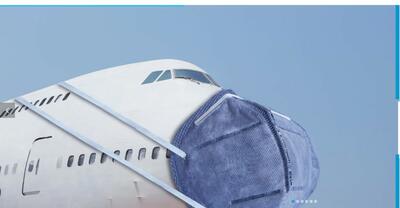 ESAM Academy Zoom Workshop: 15 October 2020 17:00-19:30 CET
6 October 2020
The ESAM Academy is presenting an online workshop "on the effects of the COVID-19 pandemic on the aviation community and on aircrew in particular".
The workshop will be held via Zoom on 15 October 2020 from 17:00-19:30 (05:00 PM-07:30 PM - Central European Time).
Presentations will cover:
Consequences of COVID-19 for the aviation industry.
Medical considerations on the long term effects on health and fitness of pilots and cabin crew who were affected by COVID-19. Presentations will provide guidance for AMEs.
Mental health impact of COVID-19 on aviation personnel who were affected by COVID-19 and all those who have been confronted with lock down, loss of jobs, reduced terms and conditions, and the prospect of employment insecurity in an uncertain and volatile future.
Participation is free for everyone who is interested and EAAP members are very welcome!
Please find the programme and details for participants of this webinar for download below or got to the website of the European Society of Aerospace Medicine (ESAM).
File downloads
Related link
---
Next News Archive:
10/10/2020 World Mental Health Day
Previous News Archive:
20/9/2020 EASA webinar series on Support Programmes
---