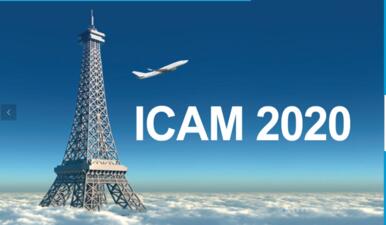 ICAM 24th-26th September 2020
24 February 2020
ICAM 2020 will be the first International forum to get together the entire civilian and military specialists involved in Aerospace Medicine, Airlines medical doctors, Repatriation,Occupational Health.
The Scientific committee is preparing an exciting program.
ICAM 2020 will take place in the Cité des Sciences et de l'Industrie (City of Science and Industry) the biggest science museum in Europe, located in Parc de la Villette in Paris, France.
ICAM 2020 will also include:
- The 68th international Congress of Aviation and Space Medicine, ICASM 2020
- The 7th European Congress of Aerospace Medicine, ECAM 2020
- Le 1er Congrès de la Société Francophone de Médecine Aérospatiale
Paris,
Related link
---
Next Latest News:
24/2/2020 AHFE International 16th-20th July 2020
Previous Latest News:
24/2/2020 HCI International 19th - 24th July 2020
---