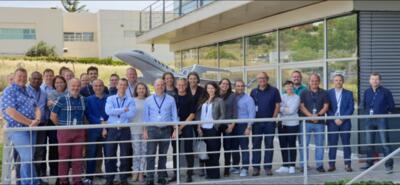 Initial Human Factors in Flight Safety - postponed to 2022
1 May 2022
Last update: 04.08.2021: Unfortunately due to the ongoing pandemic this course has been postponed yet again. We are however hopeful that we may be able to reschedule the training course for 2022.
This course will be delivered by the experienced team of Brent Hayward and Alan Hobbs, together will special guest presenters.
The course will be planned and conducted in a 'COVID-Safe' manner, and will proceed if international travel restrictions and other conditions related to the pandemic allow that. The training team will monitor the situation closely in upcoming months and advise when a final decision on holding the course has been made.
An information and registration brochure is in preparation and will be released once it is confirmed that the course can proceed safely. In the meantime those interested in participating can register their interest directly with Brent Hayward:
---
More EAAP Recognised Courses:
1/5/2022

Initial Human Factors in Flight Safety - postponed to 2022
---