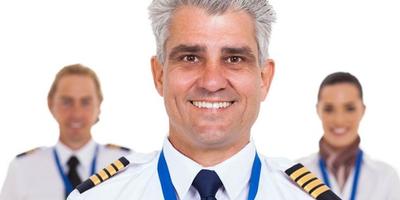 Personality traits predicting pilot behaviour: 27-28 Feb 2018, Berlin
3 February 2018
The Embry Riddle Aeronautical University (ERAU) is organizing a two-day training course in personality psychometrics taking place on Feb. 27 and 28, 2018 from 9 a.m. to 4 p.m. at the Berlin Campus.
The course is aimed at aviation recruiters, trainers and sim instructors who want to better understand personality profiles and increase the effectiveness of the psychometric profiling tools they use for selection and training. Attendees will also learn about the European Aviation Safety Agency (EASA) recommendations and the forthcoming EASA regulation that requires operators to undertake psychological assessments of aircrew during recruitment. The instructor will demonstrate using profiles in a practical way to move beyond "checking the box" and into utilizing this essential tool in both selection and aviation training.
The course is instructed by Karina Mesarosova, an adjunct professor with Embry-Riddle Worldwide and a managing partner of KM Flight Research & Training, an EU-based company specializing in Human Factors. Mesarosova is an EAAP accredited Aviation Psychologist as well as a member of the British Psychological Society and the European Federation of Psychologists' Associations. She remains active within the research field to continue to improve the effectiveness of Human Factors within aviation. Her research interests include the use of personality profiling in aviation and practical approaches to assessing and managing fatigue.
Cost: 950 €
To register for the course, please email or check out the website: www.europe.erau.edu/
---
Next News Archive:
3/2/2018 Pilot Mental Health Assessment and Support: A practitioner's guide
Previous News Archive:
7/1/2018 24 January 2018: Psychometric profiling tools in pilot selection
---