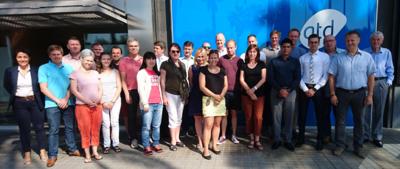 Initial Human Factors in Flight Safety Course, 25-29 June 2018, Lisbon
25 June 2018
EAAP is pleased to announce that an Initial Human Factors in Flight Safety training course will be conducted in Lisbon, Portugal from 25-29 June 2018. While Dr Rob Lee is sadly unavailable this year, the course will be ably conducted by Brent Hayward and Dr Alan Hobbs (SJSU Foundation / NASA Ames), with the support of local colleagues.
The June 2018 course will be kindly sponsored by NetJets Europe and held at their European HQ in urban Lisbon.
Please find all details in the registration brochure below.
For any enquiries please contact Brent Hayward:
File downloads
---
More EAAP Recognised Courses:
25/6/2018

Initial Human Factors in Flight Safety Course, 25-29 June 2018, Lisbon
---