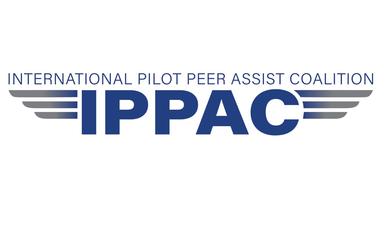 International Pilot Peer Assist Conference 29-30 October 2018 Dallas, USA
6 August 2018
The International Pilot Peer Assist Coalition (IPPAC) was formed in March 2018 to help bring together pilot peer support volunteers from around the world. The associated conference is the first of its kind and a good forum to share peer assist program ideas, creative innovations, while networking amongst the aviation peer assist community. As a result of Germanwings in March 2015, pilot mental health and the need for a robust peer support system came to the forefront of many regulators. As a result of the intensive research into pilot mental health, it was both recommended and also mandated in some countries, that each airline have a pilot assist program in place in order to assist pilots in who are in need of mental health services without jeopardizing their careers. In light of this, American Airlines, Southwest Airlines, United Airlines, and the respective unions, have formed a collaborative relationship in bringing pilot assist programs to the forefront of the aviation community.
Please join us this October 29-30, 2018 for the first ever conference of its kind. Leaders from around the globe will join together to bring informative lectures about aviation mental fitness and the effectiveness of healthy peer assist programs.
If you have any questions, contact us at or call CA Charlie Curreri at +1 817-658-9290.
Related link
---
Next Featured by EAAP:
21/11/2018 Just Culture Certification Course, 29-30 January 2019, Vienna, Austria
Previous Featured by EAAP:
25/7/2018 EASA welcomes new rules on mental fitness of air crew
---