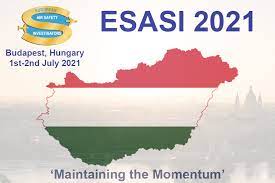 ESASI Annual Seminar 2021
1 July 2021
The European Society of Air Safety Investigators (ESASI) is pleased to announce that the next ESASI seminar will be held in Budapest, Hungary, on the 1st and 2nd of July 2021.
Should travel restrictions still be in place, ESASI will hold a free virtual event on the same days; unfortunately, it is not possible to combine the two formats.
ESASI welcomes proposals for presentations to be given during the 2021 seminar. The presentations should last a maximum of 20 minutes with a further 5 minutes for questions. Presentations should address issues relating to air safety investigations; particular areas of interest are:
• Challenges faced by air safety investigators.
• The environment, and culture, that air safety investigators operate in.
• Practical experience of applying investigation techniques.
• New techniques to aid the investigation.
• Investigating UAVs.
• Investigating accidents involving manned spacecraft.
• Topical cases studies.
Details of proposed presentations should be sent to Thorkell Agustsson and Brian McDermid by the 14th May 2021 at . The presenter is asked to indicate if the presentation is to be given by webinar or in person, or by either method.
Related link
---
Next Latest News:
14/10/2021 European CISM Conference 14 -15 October 2021, Lucerne, Switzerland
Previous Latest News:
18/5/2021 International Symposium on Aviation Psychology
---